Hear what our clients say:
""As a fractional CMO who does marketing strategy consulting with multiple new clients each year, I regularly need to identify and vet PR firms on behalf of those clients. Imagine my delight when I found Michele Harris! Rather than toiling away researching, interviewing, and processing candidates across myriad industries and geographies, not to mention trying to keep up with all the firms that come and go in the fast-paced agency world, Michele just handles it. Boom! She maintains a database of the finest PR firms worldwide, creates (or optimizes) your detailed brief to communicate the needed information to the most appropriate ones, and then narrows the field to a short list of the perfect-fit agencies. She arranges the interviews and is able to counsel her client to the final selection. In the end, you have the best possible fit and the least amount of effort. And the fee is beyond reasonable. I spend my clients' money like it was my own. So, moving forward, when my clients need a PR agency, I will use Michele and Smarti Solutions to help me find the right one."



- Chief Marketing Officer, Chief Outsiders "Smarti Solutions stepped up to the plate and hit it out of the park for us. We were looking for a PR agency to work with a diverse set of audiences and deliver results against our business objectives and budget requirements. Michele took the time to understand Cask, our business, our people, and our needs, and quickly developed a exceptionally well qualified short list of candidates. What amazed me was that each and every agency she brought to us was an excellent fit and could have done what we needed. Smarti provided thoughtful guidance throughout the process and we are confident we will see significant results with our selected firm."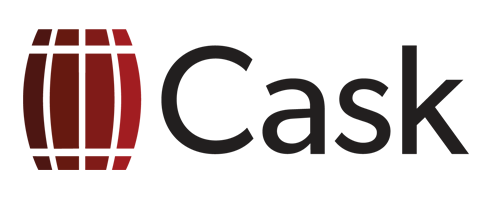 - Director, Marketing, Cask LLC "I was having a difficult challenge finding a marketing agency that was a good fit for my situation. My breakthrough happened when I came across Michele and Smarti Solutions. Michele took the time to deeply understand my specific challenges and very quickly came up with a range of great options. We've now selected one and are in a much better position. I'm thankful for the good work of Smarti and definitely would recommend them to other CMOs and marketing leaders."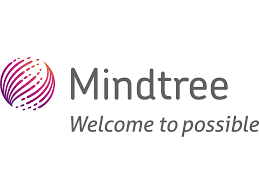 - Executive Vice President, Chief Marketing & Strategy Officer Head - Mindtree Americas "I had been searching for the right PR agency for more than a year with no luck. I serendipitously received a call from Michele – and what perfect timing! After a few phone calls to learn about the company, the team and what we were looking for, Michele searched high and low to bring forward terrific candidates. Each agency we met with was smart, well-informed and passionate about their work – it was clear that Michele was very thoughtful about who she brought forth. Working with Smarti Solutions was a smooth process and I'm happy to say that we've found a terrific agency and look forward to a successful and longstanding relationship with them."


- Director of Public Relations, Trusted Media Brands "I'm very impressed with Smarti's agency search services. As a former PR agency owner and now a head of marketing, I know how important it is to find a firm that meets your specific needs, budget and culture. Although I have many contacts in the industry I turned to Smarti Solutions to help streamline my search, knowing that Michele would bring me quality agencies that would meet the requirements I set out. The boutique to mid-size agencies presented by Smarti were at a whole other level than the previous large firms I had met with and were more prepared to meet with me! It was a better use of my time, as well as my CEO's. I got what I needed and had excellent options. Many businesses think they can do it on their own, but miss out on talented agencies who may actually be better suited and provide better value. Smarti is an excellent solution for anyone looking for a PR or marketing agency."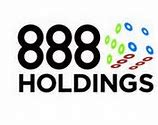 - U.S. Director of Marketing, AAPN/888 Poker "As a mid-sized B2B services firm in a highly competitive market, it was critical to us to find a top notch advertising agency. Smarti Solutions helped us to essentially upgrade our brand by selecting the right vendor who could help us on all fronts—globally. Michele was instrumental in providing us with a great selection of advertising agencies that fit the bill, but even more importantly helped us realize that we could get more bang for our buck by working with a multi-faceted firm that could handle everything from print to web. Smarti truly got us into another league of vendors than we'd considered previously. We're thrilled with the results we're getting."



- AVP Global Marketing, Toluna "I spent almost a year trying to find a PR professional to meet my needs… hundreds of resumes, no success. Hired Smarti Solutions and within a few weeks I had three excellent candidates… had a hard time deciding between two, and just made my hire. Very pleased with the process, the professionalism, and of course the resources that were provided."



- President & COO, Acronym Media "Our organization was challenged to find a marketing and database development company to provide the highest level of service, creativity and database expertise. After a time-consuming and costly misstep, we turned to Smarti Solutions for help. Michele Harris, and her team of professionals, were a quick study our business and related requirements. Once armed with the information, Smarti professionally provided three excellent candidates meeting all the criteria we deemed critical to our selection of a business "partner". Within 30 days, we were well on our way to accomplishing our well-documented goals with a "partner" we felt would be a long-term contributor to our business. Way to go, Smarti!"



- COO, 2nd Ave Value Stores, GreenDrop "I've been very pleased with the companies Smarti Solutions introduced us to; The PR agencies we interviewed through Smarti Solutions were all excellent and to the point. Michele was great to work with!! I will definitely contact Smarti when I have other marketing company/resource needs."



- COO, & Co-Founder, Dynamic Video / Dynamix "As a 48 year old entity with longstanding marketing relationships, when the time came to explore options, Smarti Solutions made the process painless. Michele expertly analyzed our needs and connected us to several choices in each area, all clearly being a good fit. Michele guided us step by step through the screening process putting in countless hours and wildly exceeding our expectations. With her input [consulting and agency selection], we have overhauled every facet of our marketing plan- internet, electronic [broadcast] media and viral marketing with very positive results. I recommend Smarti Solutions without hesitation."



- Exec. Director, Metropolitan AAMCO Dealers, Inc. "The companies we interviewed through Smarti Solutions were all excellent, which made it difficult to choose. What a great problem to have!" Michele was great to work with!!"



- Chairman, Greater New York AAMCO Dealers "Smarti solutions knows the players and knows the game! Our small startup company, on a limited budget was exposed to an amazing array of marketing firms that covered the spectrum of size, focus and techniques. Michele presents agencies that are diverse and exciting. The common thread is that any company she auditioned is capable of getting the job done. In a short time we were introduced to marketing concepts that would not have been otherwise available. Money well spent."



- CEO, Thunder Road Produce "In our search for a PR firm that would fit our unique needs, Smarti matched us up with three extremely worthy candidates. Michele brought companies to the table who right away understood our goals and any of them could have won our business. The process was very quick and efficient and we signed our PR firm within 3 weeks of initially engaging Smarti. For any company looking for Marketing or PR direction, working with Smarti is a must." "



- Chief Marketing Officer, Epic Media "In looking to hire an agency, we needed support across the board and Smarti Solutions was able to help us figure out where we could most benefit from targeted resources. We needed people who knew our industry and could add immediate impact. Smarti Solutions delivered. They added value to my team, made my job easier, and really made a difference to our organization."



- Director of Marketing, First Consulting Group "We are very pleased with the services provided by Smarti's Agency Selection. We felt as though the service was very personable, and caring in helping us find a Public Relations company that can really add value to our business. Thanks!"



- Marketing Director, SwimsuitsForAll.com "I initially saw no reason to bring someone else in to assist us in that process. To be honest, I did think it was another added layer and another added expense in terms of time, energy and possible money. But without a doubt Smarti has done a GREAT job of listening to us, learning our needs and perimeters and responding correctly with terrific matches. I'm sure there are many business people out there who think they can do it on their own too, but who in the end, only waste more time, energy, and money. We're thrilled with our new PR agency, and recognize we would not have found them without Smarti! "



- Vice President Sales / Business Development, GenieKnows.com "We are a tough customer, a consumer-marketing firm looking to hire a corporate marketing company-it can't get tougher than that! I knew from the first meeting with Michele that she would get the job done. She is both pleasant and aggressive—there's a twist! She has a deep rolodex (I may have just dated myself) but doesn't parade in firms to waste everyone's time. Michele sat down with me and got a clear understanding of my company and what our needs are both for a PR firm and a creative marketing company. Michele had to work hard and dig deep but she succeeded; we made our decision on both a PR firm and a creative marketing company. We saved time, but much more importantly found the right fit. I am a very satisfied customer and would recommend Smarti to anyone and everyone!!"



- CEO, Silver Carrot "Smarti Solutions was an invaluable resource in helping us find a marketing company to meet our unique requirements. They were quick to respond and provided us with targeted firms that were a strong fit based on industry experience and personality—saving us time and money in evaluation."


- Vice President, Marketing & Product Development, Comtex News Network, Inc. "The most unique and valuable aspect of dealing with Smarti Solutions was their laser-like focus on our specific needs. They listened carefully to our requirements and limitations and found PR agencies that could provide exactly what we were looking for. I would recommend that any organization seeking to outsource marketing capability contact Smarti Solutions. They are extremely professional, dedicated to their clients and easy to do business with."



- Vice President, Marketing, Globix Corporation "Smarti Solutions was invaluable in matching us up with the right PR and advertising agencies. Michele gave us excellent advice and provided us with multiple top-notch vendors to consider, all of whom fit not only our budget but our personality as well. She's got a tremendous understanding of the industry and needs of companies looking for PR and Advertising; we are quite pleased with the work and results of Smarti."



- Director of Marketing, Gaia Power Technologies "We knew what we needed from a PR firm, yet taking the time and effort to sift through all the agencies seemed daunting. Smarti took the time to understand our requirements, and matched us with great PR firms that delivers the results we wanted. Smarti added insight and expertise, making our search for a PR firm as easy as possible."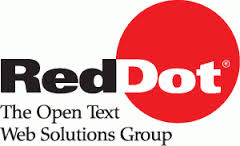 - Director of Public Relations, RedDot Solutions "I've been very pleased with the relationships Smarti introduced us to; the creative agencies are amazing! I will definitely contact Smarti when I have other marketing company/resource needs."



- Manager, Diversity, L'Oreal "Our experience with Smarti has been extremely beneficial to the growth of our organization. As an early-stage company, we don't have the resources or time to conduct extensive research into marketing partners, yet in order to compete, we require top-level thinking and execution. Smarti has proved to be a capable partner who works quickly to understand our needs and identify appropriate freelancers and marketing service providers, saving valuable management time. I would recommend them to anyone who is interested in finding extraordinary marketing talent for an extraordinary price. I expect that Smarti will be a part of our team for a long time to come."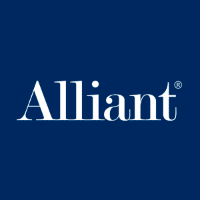 - VP Marketing, Alliant Data "With so many creative agencies out there, finding the right match can be a full time job. We were happy to have Smarti Solutions help in that process. Smarti Solutions quickly understood what we were looking for and brought great creative agencies to us. I highly recommend the services of Smarti Solutions to anyone looking for an efficient way to find a great creative agency."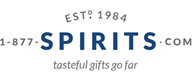 - Director of Business Development, 877 SPIRITS "Smarti Solutions' corporate matchmaking service was quick and efficient. Within days I had a highly qualified and experienced Internet marketing expert cranking out banner ads for us to test. I'm very happy with Smarti and used their services again a few months later to hire a media buying firm."




- Marketing Director, National Grants Conferences "Smarti Solutions really fills a niche for companies and organizations that are looking for professional sales/marketing representation. Smarti Solutions matched us up with companies that were a good fit for us and we have been working with one of their network companies for several months now. Without Smarti Solutions' help, we'd probably still be looking for an agency!"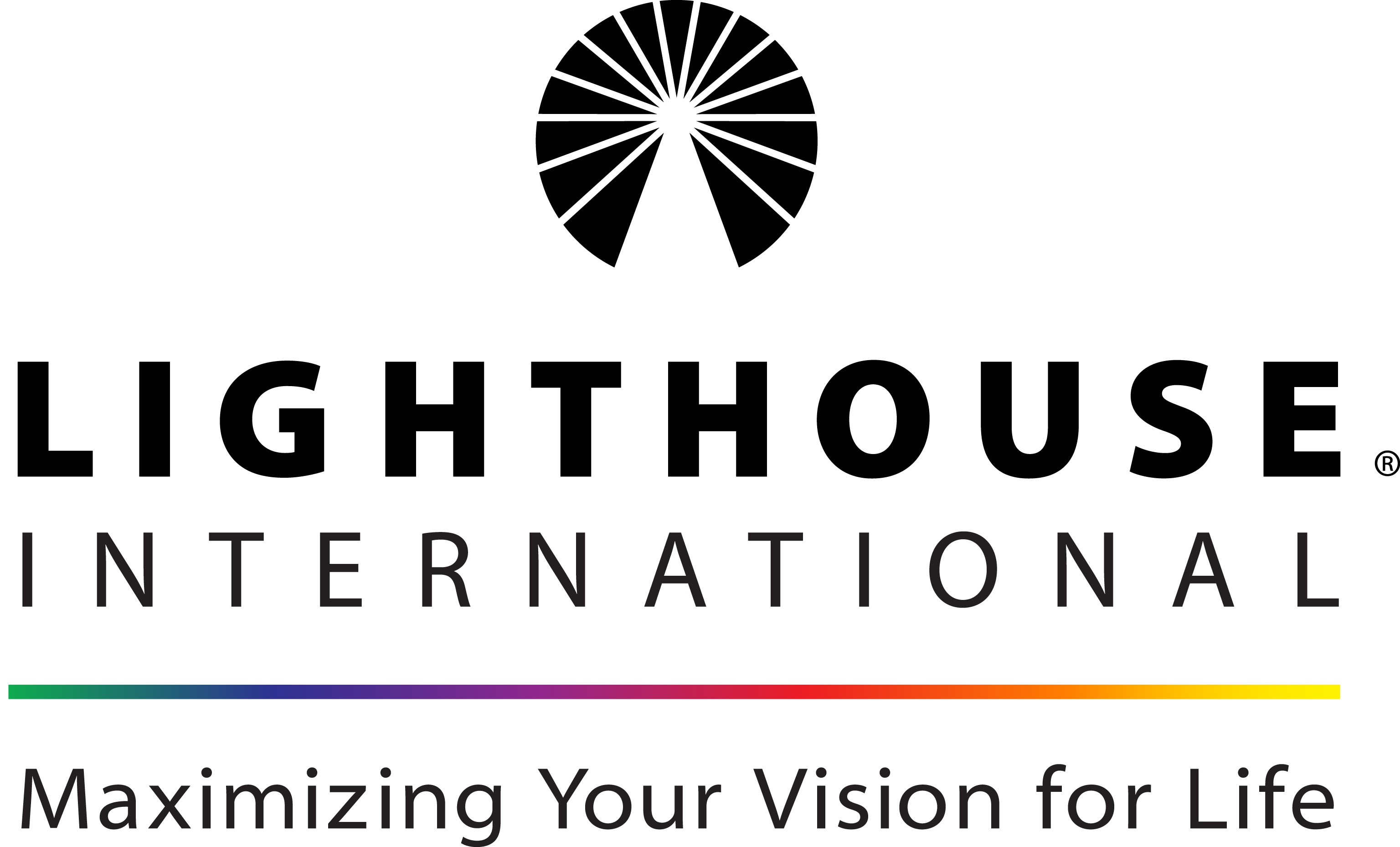 - Director of Sales and Marketing, VisionConnection, Director of Technology Ventures, Lighthouse Int'l "Wonderful service! Really helpful. I'm thrilled with your service and the company you recommended! So many companies need to do marketing, it's impossible to do it all in-house! Excellent resource!" - CEO & Managing Director, Giuseppe of New York "It's one stop shopping for all your marketing needs. Smarti Solutions really understood my needs, both from a business and economic point of view. They provided me with access to so many highly qualified marketing agencies, at a bargain price. Thanks to them I am now able to confidently launch my new business in the most competitive city in the world." - CEO, Gutter Entertainment "Michele has been a pleasure to work with. Her 'Marketing Matches' were a perfect fit for my resource needs."



- Internet Marketing & Communications Manager, Spa Finder, Inc. "Great Concept! Exposes us to vendors we wouldn't find otherwise."



- Vice President of Marketing, Newspaper Direct

and many, many more...